Perfect Sailing Holiday & Yacht Charter Guide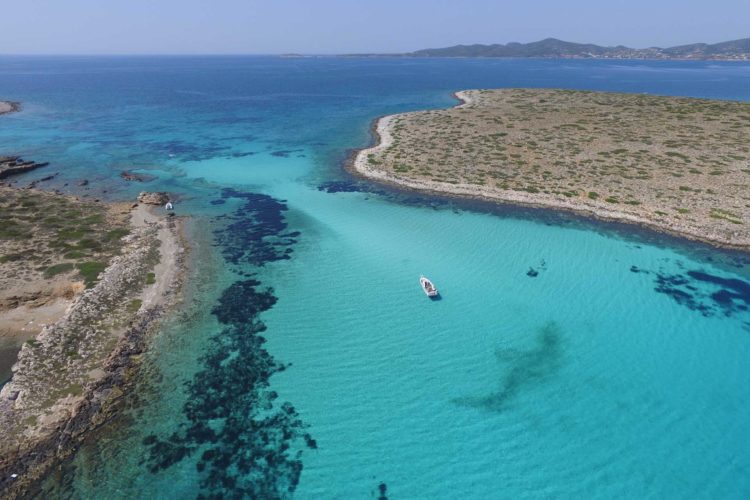 You are in love with the sea and sailing, you would like to sail a lot and to try all sorts of different sailing yacht. There is a perfect solution for you – charter a yacht!
When chartering a yacht, you will be have flexibility to spend a sailing vacation on many destinations on a yacht of your choice. Every time you decide to go on a sailing vacation, there will be your perfectly-maintained yacht, which will also perfectly fit all your needs and wants at that point.
Chartering a boat for a sailing holiday can be quite a project. Still, we hope that this beginner's guide to chartering a yacht will make the process far less complicated for you.
Preparing for a sailing holiday
The first stage would be gathering a crew. If you wish to sail out with your family, the problem is already solved, but if you are to organize a group of friends for a sailing trip, then you can find yourself into a bit of trouble. Not because your relations are not close and trustworthy, but because it is a hell of a torment to put together everybody's schedules. However, when it comes to determine the term for your sailing holidays, the primary thing is to decide where and when you want to go sailing.
However, when it comes to determining the term for your sailing holidays, the primary thing is to decide where and when you want to go sailing.
Choose sailing route
Get acquainted with a destination before leaving – read guide books, google it or ask an agent from your charter agency who will provide you with suggested sailing routes made for periods of seven or 14 days represented in a graphic form. You do not have to stick to these routes; you can change them according to your wishes and weather conditions. However, you should really follow just one rule – your own preferences. You can always discuss the route with your skipper if you are getting one. If you are not getting a skipper, let the charter base staff advise you on the interesting routes.
When choosing a sailing route, keep in mind the duration of a yacht charter and adapt your sailing activity accordingly. It is recommended to do three to six hours of sailing per day, or 15 to 25 NM. You should also keep in mind fuel consumption which depends upon weather conditions and boat size and type. A sailboat consumes five to 12 litres of fuel per hour, and a catamaran from seven to 12 litres per hour.
Types of charter possibilities
After deciding on the destination, you should choose a yacht charter. According to your wishes, skills and experience, you can choose from bareboat, skippered, crewed, and cabin yacht charters.
Bareboat yacht charter comes without a crew, with skippered yacht charter you rent both a boat and a skipper, while with crewed charter you get a fully-crewed yacht.
What yacht type to choose
Supposing that you have successfully determined your date for sailing holidays and you managed to gather the crew, it is time to find a proper boat. The easiest way to find it is to search for one that will fit the number of your crew. In other words, if you know the habits and lifestyle of your crew, you would be able to choose the level of comfort or sailing performances of your desired boat.
Do not let the price be the only parameter when choosing your yacht. There are numerous criteria which need to be taken into account. The built year will suggest the level of the safety and luxury equipment. The younger the yacht is, in better shape it will be.
Costs of chartering a yacht
The price of a charter yacht is just a small fraction of the overall cost of your holiday, and the cheaper the yacht may often mean the bigger the problems. You should, by all means, choose a charter yacht according to your budget. However, do not be cheap and try to save yourself some money because, in the end, the difference in price may be the difference in safety or spoilt holidays.
Booking procedure
Booking a yacht is not that complicated as it may seem, especially if you have a really good booking agent. There is always a number of questions that arise once you start with the booking procedure. For that reason, we gathered them all to make your booking procedure as smooth as sailing in light winds.
CONGRATULATIONS, you just booked yourself a sailing holiday!
Your next obligation is to show up in the charter base on an arranged date on the chosen yacht.
Packing and getting ready
What to take on sailing holidays depends solely on you and the type of sailing holidays you have in mind. The things you should take on your sailing holiday should include the necessities since you do not want to complicate your time off, do you?
Seasickness remedies and sailing medications
Before a crew embarks, everyone should review their medical history and prepare medications for a sailing trip. The most common problems that occur during sailing are seasickness, sunburn and animal bites.
Arriving at charter base & check-in
The next step of your sailing adventure is your arrival to the charter base. Most common charter periods begin on Saturday and last for seven days. The boats are usually ready around 5 pm, while 'early check-in' (from 1 pm) is considered an extra and has to be pre-ordered and paid. Charter companies usually expect their clients to be back to the base on Friday around 5-6 pm.
What to do during your sailing holiday
Sailing is exciting and fun. However, there is so much to do during yacht charter than sailing itself. So what are the things you might want to do during your yacht charter?
Cooking on a yacht
What Food To Buy For a Sailing Trip And In What Amount?
The amount of food you are going to take to your boat depends upon the number of people and rough estimates of how much each person can eat in a day times the number of days of your sailing trip.
Children on a yacht
Taking children on a sailing holiday can be a fantastic experience. A sailing trip can be a great opportunity for kids to learn something about the life on the sea, nature and other countries. However, having children aboard can be as tricky as it is fulfilling.
Taking pets on a yacht
You have booked your sailing vacation, but you do not know what to do with your pet and you are probably asking "Can I take my dog aboard a charter yacht?" The answer depends upon your charter agency and you have to check that in advance, but in most cases, the answer is yes.
The end of your sailing holiday & check-out procedure
After a week of sailing excitements and enjoyments, it is time to get back to the harsh reality. The first thing you have to do is to get through the yacht charter check-out procedure. The end of your yacht charter would normally occur on Friday afternoon with you arriving to the charter base or Saturday early morning since in most of the charter companies you have to check-out of the yacht before 9 am.
In essence, the booking process is not complicated, you just need some practice. We hope that we made your yacht booking process smoother.